Share Your Company's Story and Attract Top Talent
Show off what makes your company a uniquely great place to work.
It's a candidate's world—and it's more important than ever to learn the new rules of work.
Getting top candidates in the door requires more than just posting a job. Applicants engage with your employer brand through your company's site, social channels, and your employees.
So, how does your company stand out? That's where we come in.
Capture Your Employer Brand Stories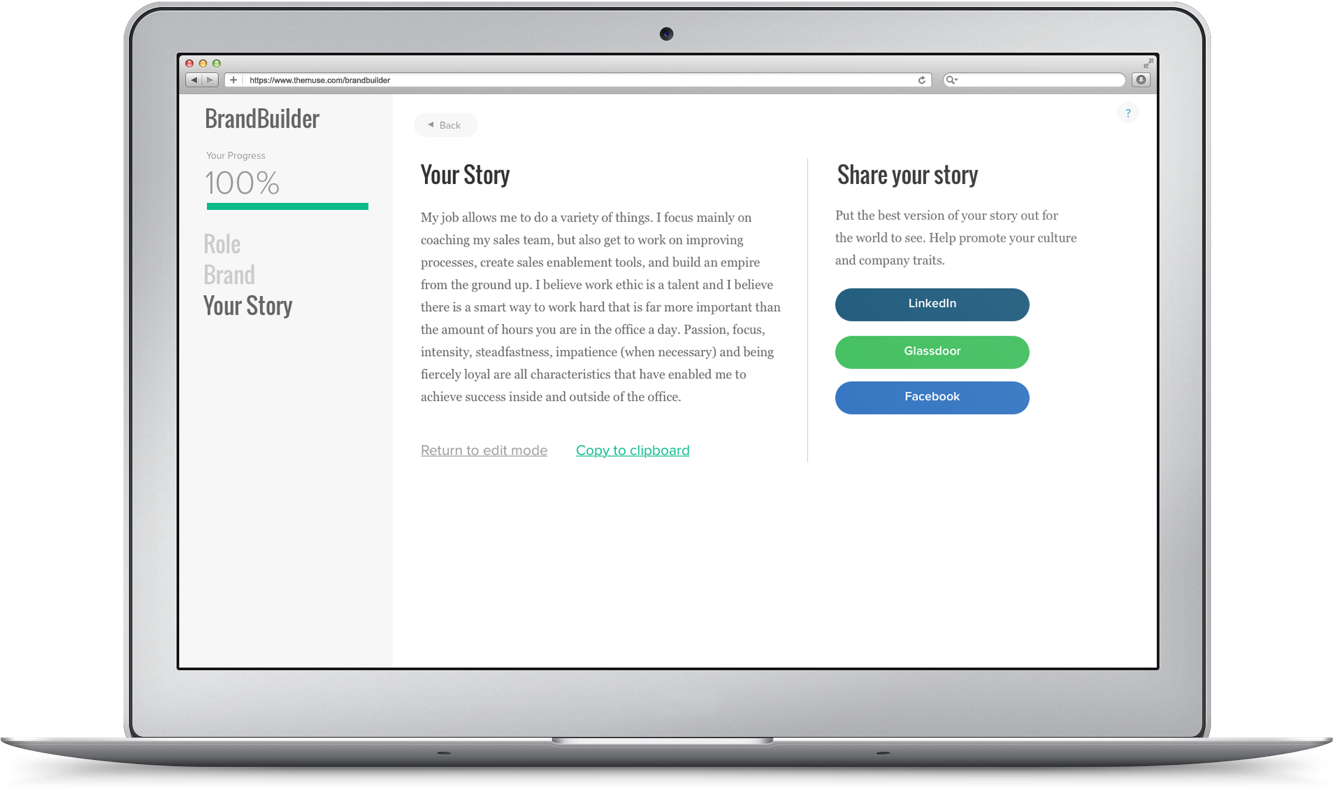 Engage your employees to find out what they love most about your company's culture and values

Validate your existing employer brand based on real employee stories and data

Build an authentic employer brand that resonates with employees as well as your ideal candidates
Create Compelling Content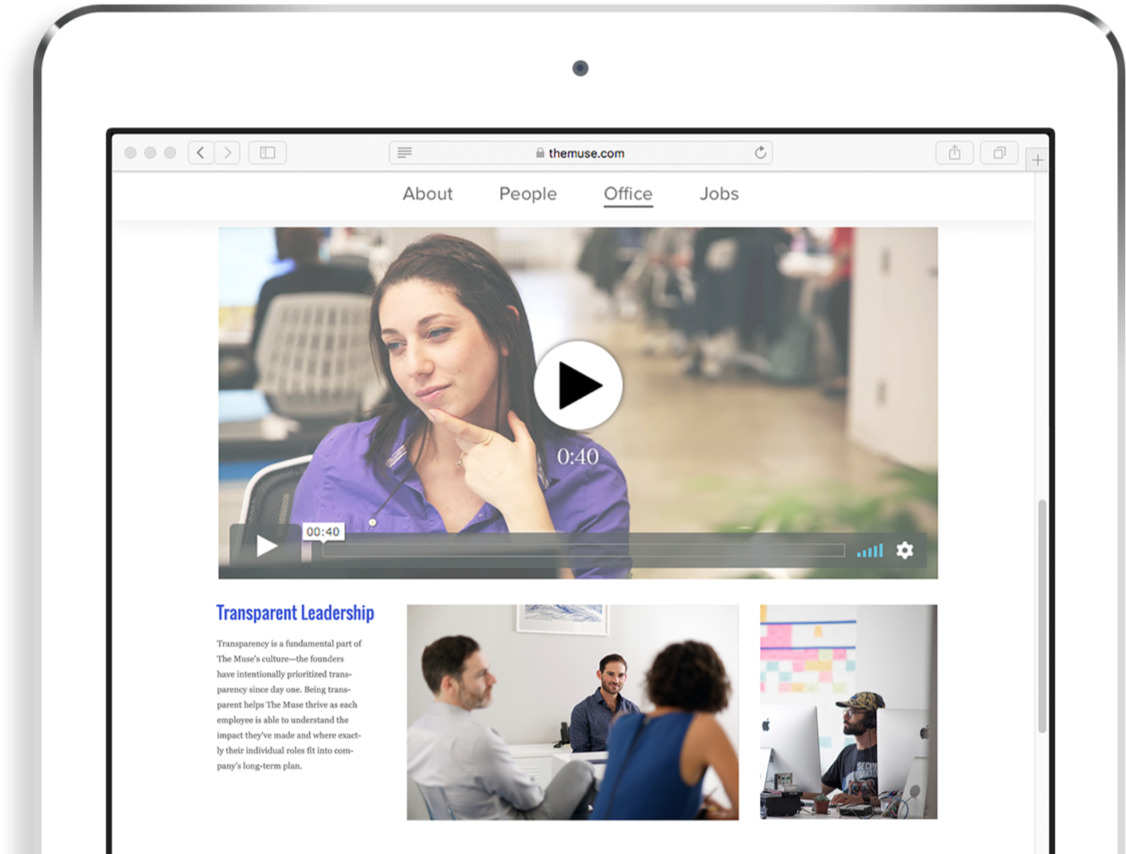 Tell your company story with rich media assets, including professional photos of your office and video testimonials from your employees

Build your profile on The Muse and bring your employer brand story to life right alongside all your job postings
Share Your Story Everywhere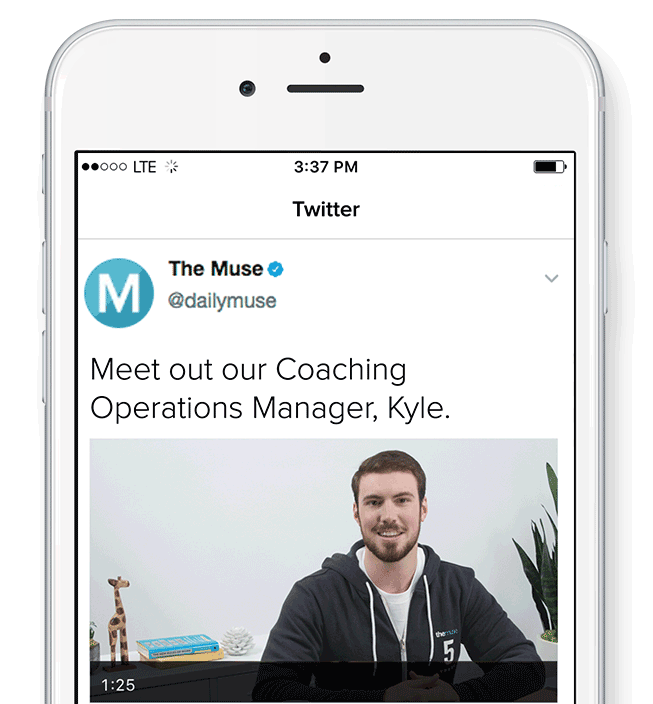 Use your custom photos, videos, and stories to share your employer brand on your social channels

Easily plug-in these assets to power your existing careers page

Enhance all your other recruiting channels, including job sites and employee advocates, with engaging content
Recruit, Authentically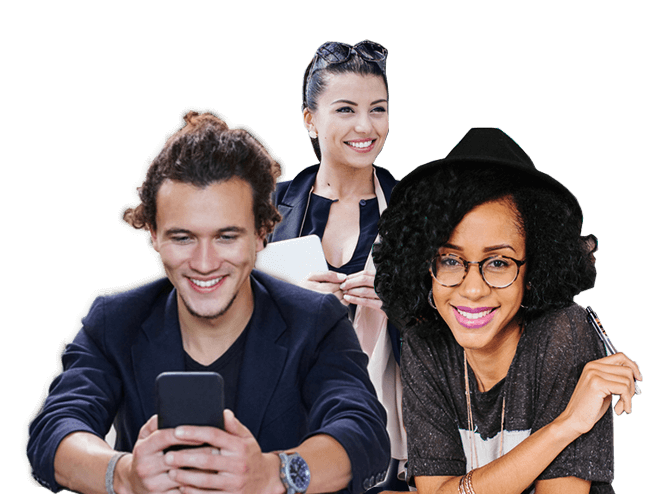 Employer brand isn't just a flashy slogan. It's what people say about you when you're not in the room. Our insights can help make sure your employer brand resonates with potential candidates and current employees alike—and make meaningful connections with them so they see your company as a great place to work.
We Know Your Candidates Best
We're Millennial experts. For the past five years, job seekers have leaned on us like a trusted older sibling and told us their career stories—their dreams, desires, fears, and everything in between.
50+million annual unique visitors

2,000+ employee video stories told

10,000+ career advice articles published
All the Employer Branding Content You'll Ever Need
Easily access our published webinars, ebooks, and whitepapers—all in one place.
Check It Out
Join the 700+ Companies Using The Muse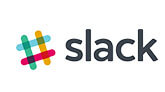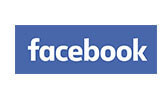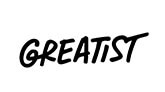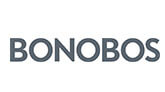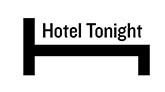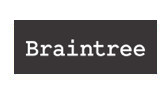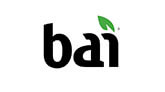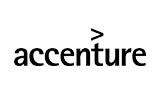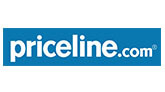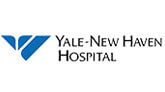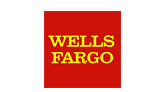 "The photos and videos help us showcase our team culture in an accurate and visually appealing way. More importantly, candidates take notice—many applicants have mentioned finding HelloSign on The Muse and feeling like they really 'get' what we're about after viewing our profile."
Gina
Head of Team Operations at HelloSign
Start Recruiting, Authentically